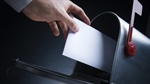 How to Generate Responses with Direct Mail
5 seconds—that's all it takes to make a positive impression on your reader. Get it right and you've got an engaged prospect ready to respond to your call to action. Get it wrong and you're missing a vital opportunity to engage with potential buyers. So how can you avoid this fate? It all starts with designing direct mail pieces that convert. Check out our tips to generate responses with direct mail.
Deliver the "WIIFM"
What's in it for your reader? Tell them! Always be sure to focus on what customers can gain from purchasing from you and why your product or service is better than anyone else's. Response rates increase when prospects have a greater understanding of benefits, as opposed to just product features.
Make an Offer They Can't Refuse
Everyone likes an incentive. Offering discounts, special offers, or exclusive promotions in your mail piece stimulates interest and may just be the hook that separates you from the competition. Whether it's a whitepaper, free trail, or monetary savings, make sure your offer is something of value.
Tell a Story
Reinforce that your product or service is the obvious choice by using a real-world story highlighting how it has helped real people. These stories should be concise, clear and to the point. People tend to buy from those they like, trust, and can depend on, so use referrals and client testimonials to help build credibility.
Tell Them What to Do
They've opened and read your mail piece—now what? Your direct mail piece needs to tell your reader explicitly what they need to do next to accept your offer. Whether its making a phone call, sending an email, registering for an online seminar, or completing a reply form, make sure your call to action is clear and direct so the reader knows exactly how to respond.
With the highest response rate compared to digital marketing channels, direct mail has a huge potential to generate responses and the leads that your business needs. Reach new customers waiting to hear about your product or service with the proven marketing channel that has stood the test of time and trust Redi-Mail for end-to-end digital print, personalized direct mail, and specialty fulfillment solutions.
Redi-Mail…Delivering Exceptional Value