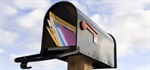 4 Metrics to Determine the Effectiveness of Your Direct Mail Campaign
In the digital world where smartphones, tablets, and mobile devices prevail, many are under the assumption that direct mail is antiquated and unfit for the high tech world. However, direct mail continues to be heavily relied on as an effective way to promote a message. With many companies implementing direct mail as part of their omnichannel campaigns, you could say that direct mail is the ultimate "comeback kid." So how do you know if your direct mail efforts are worthwhile? Many of our customers gauge the effectiveness of their direct mail campaigns using:
1.       Gross Response Rate
Gross response rate measures the number of positive responses a direct mail campaign generates. These responses are usually in the form of a requested action such as an inbound call, visit to a landing page, or mail-back component such as a completed application or form.
2.       Net Response Rate
Commonly known as the conversion rate, the net response rate determines what percentage of your recipients responded to your mailing by actually completing a purchase. Net Response Rate is usually calculated using the total quantity mailed in a campaign.
3.       Cost Per Response
Considered one of the most useful metrics, measuring the cost per response helps account for the effectiveness of different costs associated with direct mail campaigns. Cost per response is calculated by dividing the amount of money spent on the campaign by the total responses.
4. Revenue Per Order
Providing a snapshot of how much money your campaign earned on a per-order basis, revenue per order uses order data to track and identify whether new customers are higher or lower value. Revenue per order is dependent on different variables and can be increased by targeting more affluent customers or highlighting higher value items.
So how did your last campaign stack up? A smart direct mail program can put new customers in your database and sales in your pipeline—it's important to get it right. From your stand-alone mailer to a component that serves as a part of a multi-channel approach, let the experts at Redi-Mail manage your program from start to finish with the latest in equipment and technology.
Redi-Mail…Delivering Exceptional Value