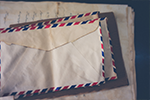 Pros and Cons of Postcard Mailings
Ah, the great postcard debate.  Are they tried-and-true…or a format whose time has come? While some argue that postcards are a popular and a cost-effective marketing channel, others assert that they are outdated and antiquated.
Considering a postcard marketing strategy, or adding postcards as a lead in or follow-up to an offer within a multi-channel marketing program? Check out the advantages and ways to maximize your efforts.
Advantages
Marketers can spread the word and increase awareness quickly and cost-effectively — Postcard mailings are affordable, even for the smallest businesses.  They qualify for special postal discounts and are often addressed during the production phase, minimizing cost and decreasing the amount of time it take to reach your recipient. Frequent postcard mailings familiarize your customers and prospects with your brand and drive brand recognition. Thus, when a need for your product or service arises, they are ready to call with your brand fresh in mind!
Postcards enhance your existing marketing efforts and add depth to multi-channel programs — Postcards amplify your campaigns, affirming your message and call-to-action. Including a phone number, website, PURL, or QR code is a great way to generate phone calls and drive traffic to your online marketing channels.
Postcards can and usually are digitally produced — You can customize postcards with your exact message for an audience segment, or each recipient.  The small format and ability to variably print images and texts on both sides allows for truly personalized messaging.
Postcards have high readership — An estimated 52% of recipients read postcards (USPS). The postcard layout maximizes space (front and back) and images and text can be seen and read without opening.  Concise messages and timed "call to actions" work well as part of your marketing initiative.
Limitations
There is limited space for your message — Postcards can't accommodate all the facts and information needed to make a purchase decision, but postcard mailings aren't meant to close a sale.   Their purpose is to reinforce, remind or spur a "call to action".  Include the pertinent details such as your headline, image, message, and contact information to move the sales process to the next step.
Tracking the results may be more difficult as compared to online digital advertising — Digital marketing enables you to measure site traffic, engagement levels via social networks, and blog visitors all within a few clicks. That's not to say you can't track the results of a postcard mailing.  Postcards allow QR Codes and PURLs, and can include unique landing pages, or coupons that allow you to monitor the effectiveness of your campaign.
The content of a postcard is not private — Because both the front and back of a postcard are visible as it travels to its destination, it's not the medium for personal, confidential, or sensitive information.
Does your business use postcard marketing, alone or as part of your multi-channel marketing strategy? Consider the postcard as a cost effective tool to remind, reinforce or deliver timely "call to action" content.
At Redi-Mail, it's our business to make your business look great. From quality printing to variable printing to databases and list services, team up with Redi-Mail for a full suite of solutions to get your direct marketing efforts noticed today.
Redi-Mail…Delivering Exceptional Value