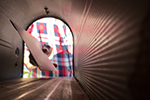 How to Effectively Personalize Direct Mail
With an average 509 million mail pieces being processed and delivered every day, getting your mail to stand out is not an easy feat. So how can marketers appeal to the interests and capture the attention of their recipients? Personalized direct mail is one solution. Personalizing and creating individually unique pieces establishes a link between your brand and target market, both consumers and business decision-makers alike. As a matter of fact, the incremental cost of personalizing direct mail communications yields a Return on Investment rating of over 50% (InfoTrends). It is evident that direct mail personalization leads to increased relevancy and drives response rates. Check out our tips for executing an effective personalized direct mail strategy:
Address Your Recipient
Addressing your recipient by their name immediately captures their attention and drives engagement while setting a conversational tone and sense of familiarity. Including a name in your message is the quickest and simplest way to start personalizing.
Get to Know Them
In a national poll by Janrain, nearly three-fourths of consumers expressed frustration at content that doesn't recognize them or appeal to their interests (Janrain & Harris Interactive). When it comes to content and even imagery, one-size does not fit all. Append your database with demographic and psychographic information to paint a brighter and more detailed picture of who your recipients are and observe their buying habits. Adjusting the content and visuals accordingly in your mailings gains the recipient's attention with increased relevancy. Understanding your customer also presents the opportunity to suggest products that compliment past purchased items.
Remind Them
Remind your recipients about deadlines for deals and expiring offers to encourage them to purchase from you again. Incremental mailings about time sensitive offers serve as both physical and subliminal reminders. Reengage customers by reminding them about recent purchases they've made and invite them back with a special offer.
Thank Them
An estimated 68% of businesses lose customers as a result of them feeling the company is indifferent about them (Followupsuccess.com). In today's market, customers want to know that their business and purchases are appreciated. Sending a personalized thank you note shows appreciation for your customers. It also presents the opportunity to offer helpful suggestions about products or services that may interest them. Happy customers that feel valued are an asset to any company and will continue to come back and refer others.
Compared to its non-personalized direct mail counterparts, personalized direct mail pieces can achieve a 4% or higher response rate. Incorporating these four tips will help you increase your response rate while driving new and existing customer sales. With a full-line of in-house capabilities, including variable data printing, digital print and data services, Redi-Mail is ready to provide end-to-end solutions to personalize every piece of your direct mail.
Redi-Mail…Delivering Exceptional Value