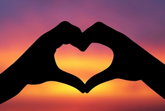 Direct Mail and Multi-Channel Marketing: A Perfect Marriage
In a digitally-driven world where technology reigns supreme, the very concept of direct mail may seem as antiquated as a 2005 flip phone. That's why it may be hard for most marketers to fathom how much of a role direct mail continues to play when successfully integrated in a multi-channel campaign.
While most people associate multi-channel marketing with smartphone apps, email blasts and various other digital marketing efforts, the reality is that offline marketing –particularly direct mail – plays a crucial role in driving success to a unified campaign.
Adds a Personal Touch
There's a certain magic in addressing people by name. In fact, a scientific study published in the US National Library of Medicine revealed that most people find value and self-worth from hearing their own names in relation the names of others. That's where the power of direct mail can really up the ante when integrated in a multi-channel campaign. Thanks to the wonders of today's direct marketing technologies, highly personalized campaigns containing unique headlines, graphics, texts and QR codes is an excellent way to engage the interests of current and prospective customers.
Enables Greater Response Rates
Despite new postal regulations and the growth of digital marketing mediums, direct mail still remains a viable way to generate high response rates. According to statistics compiled in the 2015 DMA Response Rate Report, direct mail boasted a 3.7 percent response rate with a house list, and a 1.0 percent response rate with a prospect list; a stark comparison to the 0.62 percent response rate of combined digital channels. While direct mail may be more expensive on a per-piece basis than other online initiatives, it is still a strategy that packs a punch — one that cannot be replicated solely by a digital campaign in place.
Can Be Seamlessly Integrated
An multi-channel campaign boasting digital, social and direct mail initiatives is an excellent way to connect with your target audience, increase brand recognition and drive a an impactful ROI. According to stats in a recent USPS survey, over 60 percent of direct mail recipients were influenced to visit a promoted website, and 23 percent of direct mail recipients visited the sender's store location. By using your direct mail campaign to attract new prospects as part of a multi-channel approach, you too can guide recipients to your website for a specific product, or to the retail location details for an in-house visit.
The words "direct mail" often conjures up thoughts of mass-produced brochures, postcards and various other pieces of generic marketing collateral. However, today's direct mail is far more influential to a multichannel campaign than most consumers—and marketers—realize. Make the most of your unified marketing efforts; explore all the ways Redi-Mail's direct mail services can ensure traditional print drives results.